Do you have a heater at home? Given the unpredictability of climate these days, it is quite possible that you will face a biting cold during winters. That is why the only option before you is to invest in a good quality heater. But like all of the machines, even your heater can give away after a point in time. That is when you will require a heating repair service. We, at Air Current, INC., can be the right choice for you. We are an established and reliable company which has been in this field for a long time. We can provide you with a wide range of heating and cooling services, right from HVAC installations to even repair and maintenance services. We understand that these are essential equipment and require a quality service within a short period of time. We are known for our sense of efficiency, professionalism, and utmost dedication towards all our clients. So, if you belong to areas such as, Lake Mary, Sanford, Deland, Lake Helen, Orange City, or Heathrow, then you can rely on us.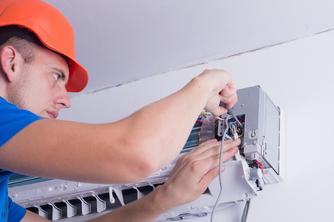 Here, we have put together a few things to lookout for while choosing your heating repair service. Take a look.
Knowledge and expertise
One of the first and foremost things that you have to keep in mind is that the company or choosing to repair your heater must have the right kind of knowledge and training in this regard. You should go through the kind of expertise the professionals have before taking a decision. The level and quality of services will be getting will depend on this.
Charges
The next thing that you have to keep in mind is the amount that the company will be charging for their services. You have to make sure that the amount charged by David suitable for your budget hole stop that is why you should take quotes in advance from different companies and then compare them to choose wisely.
So, if you're interested in choosing us, contact us today.