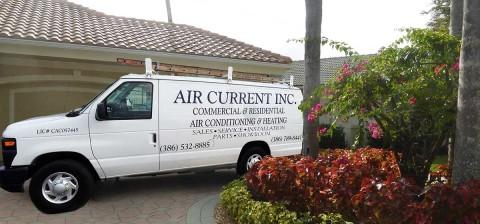 For AC repair in Deltona, Florida, Air Current is the trusted contractor. We have been building our reputation for excellence each and every day for years, and we are proud of our impeccable customer satisfaction rate. It is up to us to keep our neighbors in Volusia County comfortable as we keep their utility costs down, and we take this responsibility very seriously. Our highly trained, experienced technicians are well equipped with state-of-the-art tools and AC parts, so we get the job done right the first time, every time.
Deltona is a great place to call home, with everything that you could ever want or need at your fingertips. Since it is centrally located, there is access to a number of cities that have a lot to offer as well, so it is easy to enjoy every second of your spare time. We have made many friends in town over the years, and we look forward to building more relationships as time goes on. From the Howland Boulevard/East Graves Avenue section to the Doyle Road/Garfield Road neighborhood, we will always be ready to help whenever you need an air conditioning repair in Deltona, Florida.
AC Installation Services
Our certified technicians can repair any air conditioner that can be fixed, but in some cases, a new AC installation is the only solution. And of course, air conditioning installation services will be necessary for new construction projects, and some people simply want to upgrade. This is an area of specialization for our company, and we source our HVAC units from the most highly regarded companies that are out there, names like Trane and Carrier.
Residential customers can rely on us for AC installations in Deltona, FL, and we also serve members the business community. Our commercial AC repair and AC installation capabilities are vast, so we can handle large-scale, complex assignments. Plus, we offer preventative maintenance contracts that will keep your new system running at peak efficiency.
Heating Repair Expertise
We have a thorough understanding of all aspects of the HVAC industry, so we can be called upon for heat pump repairs and gas furnace repairs. You can expect a timely response under all circumstances, but we prioritize emergency situations.
Contact Air Current!
Whenever you need a heating repair, an AC installation, or an air conditioning repair in Deltona, Florida, give us a call at 386-532-8885 or 866-730-7418.