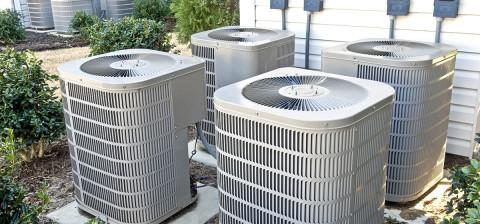 We are glad that you made your way to our Deland, Florida AC repair page. Our company is committed to excellence on all levels, and we genuinely care about our neighbors in Volusia County. Deland is well known around the country as the home of highly regarded Stetson University, so local residents can get a world class education without leaving home. It's definitely a great place to live, but the summertime heat is one drawback. A swift response is essential when a faltering air conditioner is making your life miserable, and this is exactly what you get when you work with our company. If you are in City Center, Glenwood, Daisy Lake, Forest Hills, or any other section of town, for air conditioning repairs Deland, Florida can have total confidence in the professionals here at Air Current.
New AC Installations
The service technicians that comprise our team are very well trained, highly experienced professionals. If an air conditioning system can be fixed, we will get the job done, and our trucks are fully equipped, so our Deland, FL AC repair work is usually completed in just one trip. However, air conditioners simply do not last forever, and sometimes an old dinosaur has seen its last days. Our company is authorized to install air conditioning systems that are manufactured by the top names in the industry, including Goodman, Ruud, and Trane. Of course, these systems come with rock solid guarantees, and because of our certifications they are in full force when we install them.
Deland, Florida Commercial Air Conditioning Service
If you are an individual homeowner, we can certainly satisfy all of your air conditioning repair, service, and installation needs, and we are also commercial AC repair and service specialists. We have the ability to work on any type of system, and no job is too challenging for our company. In addition to our repairs and installations, we offer preventive maintenance programs to keep your system running optimally at all times. The proper maintenance will keep your system running longer and it will ensure energy efficient operation.
Experience the Air Current Difference!
We provide top quality commercial and residential AC repairs and installations at rock bottom prices, and this is what it is all about when we are out in the field. At the same time, we also understand the importance of customer service from the first moment that you reach out to us on the phone. If you would like to speak with one of our polite, knowledgeable Deland, FL AC service advisers, we can be reached by phone at 386-532-8885 or 866-730-7418.