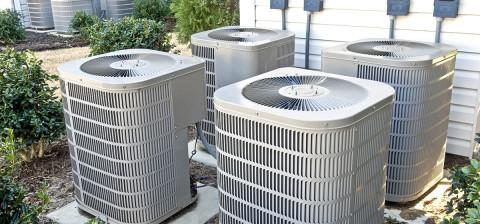 Help is just a phone call away if you are looking for an air conditioning repair in Orange City, Florida. We have built a stellar reputation in Volusia County over the years, and we take it very seriously. The town is a great place to live in its own right, but it is also well located within a metropolitan area of significant size, so residents enjoy the best of both worlds. Our company has been fortunate enough to make many friends in the area, and we look forward to serving others in the future. Simply put, from North Volusia Avenue to Orange City Hills to City Center, for AC repairs in Orange City, FL Air Current is the only logical choice.
Residential Air Conditioning Sales and Installations
We take a lot of pride in the talents that our air conditioning repair technicians bring to the table. They are highly trained, experienced professionals, and they have broad knowledge, so they can work on all different makes and models. However, try as we might, sometimes an old air conditioning system is simply beyond repair. Under these circumstances, we have you covered. Our company offers energy efficient units from industry leaders like Trane, Ruud, and Goodman, and we are official Authorized Installers for all three companies.
Orange City, Florida Commercial AC Service
You can count on Air Current to satisfy all of your residential air conditioning repair and installation needs, but we are also the premier commercial air conditioning service in Volusia County. We have expansive resources, so we can handle AC repair and service assignments of any size or scope. Of course, we install new systems for our commercial customers, and we offer preventive maintenance programs.
If you make a small investment in the proper maintenance, you can prolong the life of your air conditioner and minimize the need for costly repairs. Plus, energy expenses are going to cut into your bottom line, especially when you are operating a business in a warm climate. It is important to make sure that your system is running efficiently to keep your utility costs manageable.
Fast and Affordable AC Services!
Any time you need an AC repair, an air conditioning installation, or preventative maintenance, quality, affordable assistance is right at your fingertips. Our Orange City, FL AC service consultants can be reached by phone at 386-532-8885, and our toll free number is 866-730-7418.