Have you recently purchased an air conditioner? Or are you planning to buy one soon? You need to understand that simply purchasing the right kind of AC will not help. you also have to make sure that it is installed properly. Always try to hire a professional for your AC installation. We, at Air Current, INC., can be the right choice for you.  We are one of the most established and reliable companies which have been in this business for a long time. Starting from installation to even repair and maintenance, we can provide you with all kinds of services for your heating and cooling devices. We are known for our efficient, knowledgeable, and experienced professionals who can help you with all such services along with our customer-oriented approach. So, if you belong to areas such as Lake Mary, Heathrow, Deland, Sanford, Orange City, or Debary, then you can opt for us.
Here, we have put together a few reasons why you should hire a professional for your AC installation. Take a look.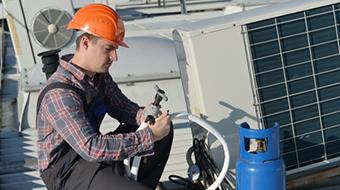 One of the major reasons why people go to professionals for installing their air conditioners is because of the expertise they have. Since they have received formal training and have complete knowledge about the machines, it becomes easier for them to provide you with a good quality installation. If you try to do it yourself, the installation process might not be correct and you might end up damaging the device as well.
Another reason why you should go for a professional is to save money. If the installation is not right, you will have to again hire someone for the same thing, paying him or her twice. Moreover, if there is any damage caused to the air conditioner, you will have to get it completely replaced which will be an added cost. Such expenses can be avoided when you go for a professional from the beginning.
So, if you are interested in hiring us, contact us now.