Do you want to purchase a new air conditioner? Given the sort of heat we experience these days, it is extremely important to invest in a good cooling system. Without an air conditioner, it is difficult to relax at home or even work in your office. That is why you should look for a good AC model and also find a company which can install it for you. We, at Air Current, Inc., can be the right choice for your AC installation. We are an established and reliable company which has been in this field for a long time. We can provide you with a wide range of services, right from sales, installation to even repair and maintenance services. We are known for our high-quality products, efficient professionals, and our utmost dedication towards all our customers. So, if you belong to areas such as, Lake Mary, Lake Helen, Sanford, Debary, Orange City, or Heathrow, then you can opt for us without any hesitation.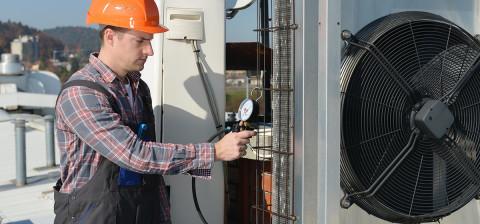 Here, we have put together a few things to check about a company offering you AC installation services. Take a look. 
One of the first and foremost things that you need to check is if the company has the right knowledge to install an air conditioner. They should hire knowledgeable, qualified, and well trained professionals who have the experience in installing different kinds of air conditioners across homes and offices. 
The next thing that you need to keep in mind is the amount that the company will be charging for installing the air conditioner. You have to ensure that these rates are suitable for your budget. That is why you should take quotes in advance from different companies and then compare these to choose wisely. 
So, if you are interested in choosing us, contact us now.