Is the scorching heat really annoying you? When it is extremely hot, it can be difficult to function, whether you are trying to work or relax. Nowadays, it has become impossible to survive without an external cooling system, especially during summers. That is why it has become crucial to invest in a good quality air conditioner. You have to look for a professional company which can provide you with the latest models of quality air conditioners. But you must remember that simply purchasing the AC will not help. You will also need to get it installed by a good AC installation service. We, at Air Current, Inc., can be the right solution for you. We are an established and experienced company which has been in this field for a long time. We can provide you with the sales, installation, and repair and maintenance services of all kinds of HVAC systems. We are known for our state of the art technology and reliable and friendly services for our clients. So, if you are based in areas such as Lake Mary, Sanford, Orange City, Heathrow, Lake Helen, or Debary, then you can choose us.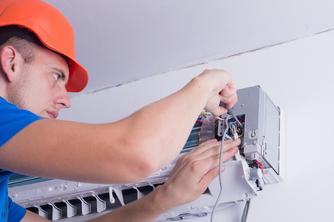 Here, we have put together a few questions to ask your AC installation service. Take a look.
What are your operating hours?
An air conditioner is an emergency these days so you would want to install it immediately. This is especially true if you are installing the machine in summer when it is extremely hot. Also, you will have a busy schedule. So, it is better to ask the company about their operating us and decide on a time which is convenient to both of you.
Do you offer free quotes for the services?
Budget plays a key role no matter what product or service you are investing in. If you can get an estimate for the services, it can be easier for you to understand if the productive services are affordable. Ask for free quotes and compare them with others to choose wisely.
So, if you are interested in hiring us, contact us now.