Do you have an air conditioner at home? Everybody these days invests in a good AC to combat the scorching heat outside during summers. That is why air conditioners are no longer considered to be a luxury. But after some time, due to regular wear and tear, even your AC can show signs of damage. You might need to repair or replace the AC parts to make them functional again. But first, you have to find a good AC service. We, at Air Current, Inc., can be the right choice for you. We are one of the most established and experienced companies which have been in this field for a long time now. We can provide you with all kinds of heating and cooling services, starting with installation to even repair and maintenance services along with sales of he does and air conditioners. We are known for our sense of professionalism, efficiency, and utmost dedication and commitment to all our customers. So, if you are from Sanford, Lake Helen, Orange City, Cassadaga, Debary, or Deland, then you can opt for us.
Here, we have put together A few signs that show that you have to repair or replace your AC parts. Take a look.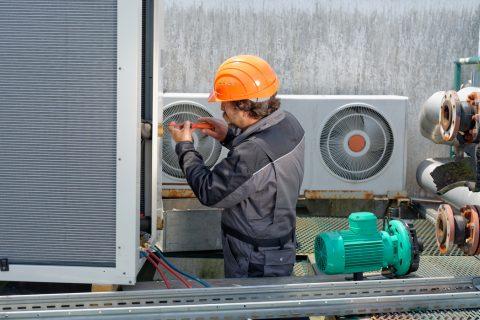 If your air conditioner suddenly stops cooling even after switching it on for a long time, it means that there must be something wrong with the AC parts. You have to really get it checked for repair and if needed, you might also have to replace it completely. But this is supposed to be the first and most obvious sign that there is something wrong with your air conditioner.
Next, you must understand that if you get a strange sound coming from your air conditioner, it could also mean that your AC parts need repairing or replacement. You must try to get it checked by a professional and see if it can be fixed. Otherwise, you can totally replace it with a new one.
So, if you are thinking of choosing us for your AC parts, contact us today.