Do you own an air-conditioner? The sort of climate we are living in, it has become necessary to have an AC at home. But you must understand that an air-conditioner is also a machine and can give away with prolonged usage. If you notice any signs of damage with your air-conditioner, you must try to repair or replace its AC parts. We, at Air Current, Inc., can be the right choice for you. We are an established and reliable company which has been in this field for a long time. We can provide you with various kinds of AC services, starting with installation to even repair and maintenance. We are known for our high-quality services going to our skilled professionals along with our utmost dedication towards all our clients. So, if you are based in areas like Orange City, Lake Helen, Sanford, Debary, Cassadaga, or Deland, then you can choose us.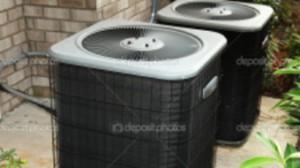 Here, we have put together a few signs that will help you understand if you need to repair or replace your AC parts. Take a look. 
The first and foremost sign that you need to repair or replace the parts of your air-conditioner would be lack of cooling. If you notice that despite switching your AC on for a long time, there is not enough cooling in the room, you might have some issues with your compressor. It is better to get it checked and if required get it replaced. 
Are you noticing accumulation of moisture around your air-conditioner? This could be a sign of a problem which you should not ignore. Get the parts checked and see if it needs any repairing. Sometimes, you might also require to replace certain parts to end this problem. 
So, if you want to hire us for repair or maintenance of AC parts, contact us now.