If you need AC repair in Debary, Deland, Heathrow, Lake Mary, Orange City or Sanford, then Air Current can help.  They are a licensed and certified heating and air conditioning contractor. They sell, install, service, repair and maintain all major brands.
When you live in a hot and humid climate such as Florida, then cooling is essential to comfort and well-being. If your HVAC or heat pump plays up, you need fast response and service. Air Current has NATE certified technicians on standby to help you 24/7 with AC repair and service. They can help you with residential as well as commercial AC repair.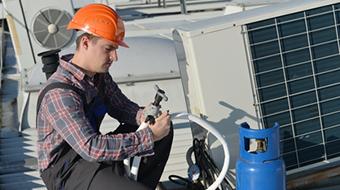 The technicians at Air Current can work on all types of air conditioning systems irrespective of configuration. This includes split systems, package units, ductless mini split systems, heat pumps and gas furnaces.
When you call out an AC technician you expect him to arrive a in a marked vehicle that is well stocked and equipped. The technicians from Air Current carry common parts in their vehicles and diagnose and fix most HVAC problems on first call out. If you need a specific component that needs to be ordered they will provide you with a fair and honest quote.
Unexpected air conditioning breakdown is always inconvenient and costly. Aside from repair costs your will suffer downtime at work. At home it can affect the harmony and peace. One way to avoid unexpected breakdowns and costly ac repairs is by having a maintenance or service plan. Preventative maintenance will reduce the risk of untimely breakdowns.  Professional service and maintenance will also keep your air conditioning system running at maximum efficiency.  Air Current offers affordable ac maintenance plans for residential and commercial applications.
You need and fast and reliable ac repair and service in Debary, Deland, Heathrow, Lake Mary, Orange City or Sanford, then you need look no further than air current.