Do you have an air-conditioner at home? Air-conditioners are no longer a luxury because given the scorching heat and rising temperatures throughout the year, it is necessary to have an external cooling system at home. Or else, you will not be able to do any work or even relax comfortably. Now imagine if your perfectly cooling air-conditioner stops functioning. Then too, the problem will remain the same. No matter how carefully you pick your AC model after a lot of research, after prolonged usage, it might start showing signs of damage. You need to regularly service your AC from time to time and if there is a problem, immediately opt for an AC repair service. We, at Air Current Inc., can be the right choice for you. We are an established and experienced company which can offer you both residential and commercial AC services. Right from installation, to repair and maintenance, we can help you with all your AC-based needs. We are known for our high efficiency and dedication. So, if you belong to areas such as Deland, Lake Mary, Sanford, Lake Helen, Deltona, or Debary, then you can choose us.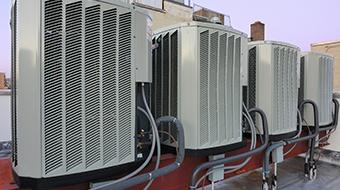 Here, we have put together a few things to check about AC repair services. Take a look. 
In order to detect the problems in an air-conditioner or provide its solution, you will need smart technology. Make sure the company has devices with latest features to solve the problem along with smart technicians who understand how to use these smart devices for AC repair. 
You have to also keep the budget in mind while choosing an AC repair service. You must make sure that you take quotes in advance and then compare these to choose a cheaper option for your AC-related issues. 
So, if you are interested in hiring us, then contact us now.