Modern-day machines should be maintained and serviced at all times. This will enable it to run smoothly at all times. We, at Air Current Inc., believe in making sure that all your cooling machines are running without glitches. We are the go-to firm in the market for any kind of AC repair, heat pump maintenance, and other such services. Our employees are not only dedicated to their work but also highly qualified in terms of their skills. We care for your health as well as for your finances. This has allowed residents of the areas of Deland, Lake Mary, Sanford, Heathrow, Lake Helen, and Orange City to place their trust in us.
Here, we have put together 3 important signs that you must look out for to know when your cooling machine needs to get rectified. Take a look.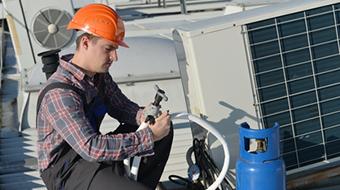 Emission of Noise and Bad Smell
When a machine starts to malfunction one of the very first signs to look out for is the emission of noise and the release of a pungent or burning smell. If your machine does either or both, make it a point to get it checked before it is too late.
In the case of a machine that releases cool air, a sign that it needs to be mended is the emission warm or room temperature breeze. It is an easily noticeable sign that should not be ignored at any cost to ensure the longevity of the machine.
Cooling machines have an intricate system of pipes and ducts that capture the condensation of water when cold air is released via the vents. If the water leaks into the room instead of into the pipes then it is a sign that your machine needs to be fixed.
So, if your cooling machine is showing any of the above-mentioned signs then you should get in touch with us without delay in getting it mended as soon as possible.