Due to the unbearable heat outside, air-conditioning systems are a necessity. Every homeowner has to invest in this machine due to better comfort at home. However, simply owning the air-conditioner will not do. You must also be able to maintain it from time to time so that the machine lasts for long and you get to detect the minor issues before they are aggravated, thereby ensuring no break or interruption in your comfort. We, at Air Current Inc., can provide you with both commercial and residential AC service including installation, repair, and maintenance. We also take care of any issue with your air-conditioner regardless of whether we installed it or not. We are known for our quality work and a professional, fast and friendly customer service, which makes us a highly reliable choice in and around areas like Debary, Deland, Lake Mary, Orange City, Osteen, and Sanford.
Here, we have put together a few reasons why you must always hire a professional company for your AC services. Take a look.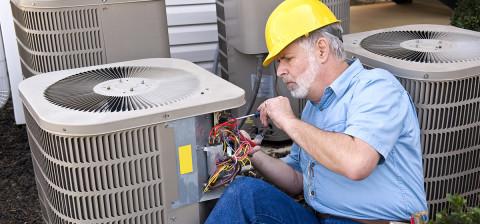 Although this the digital era and people resort to the Internet for any query or doubt and there are plenty of videos which also teach you how to do things, the expertise required in repairing or maintaining an ac cannot be learned with the help of video tutorials online. For that, you need qualified and trained experts which can be obtained with a professional company.
Professional AC servicing companies can also save your money because if you plan to do it on your own, you might do harm than good. It might further damage the ac which will require proper repairing from a professional and since the damage is aggravated, it might even cost more. Instead, if you choose an expert repair service, right from the beginning, you can save more.
Therefore, if you are interested in hiring us for your ac services, call us at 386-532-8885 or 866-730-7418 now.