Do you have an air-conditioner at home? Or do you run an office with multiple air-conditioners? In that case, you will need to maintain it too. Simply investing in high-quality air-conditioning systems from reputed brands is not enough. You should realize that there are several kinds of issues that might occur with your air-conditioner. You might experience issues with cooling, there might be water leaking from your system, or you could notice a pungent smell from it. All these indicate a certain kind of an issue with your air-conditioner. In order to avoid these issues, you should make sure that your ac is well-maintained throughout the year. We, at Air Current Inc., can be the right choice for AC service. We can offer you all kinds of ac installations, repairs and services. So, if you need to keep your ac in a good condition, you can resort to our experienced and well-trained technicians. Along with repairing and replacing all makes and models of air-conditioning systems, we also provide you with preventive maintenance services. We offer you solutions based on your needs and budget. So, if you are from areas like Debary, Deland, Heathrow, Lake Mary, Orange City, or Sanford, you can rely on us.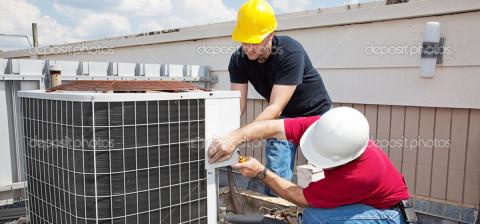 Here, we have put together a few reasons why AC servicing is essential. Take a look.
Regardless of whether you have a commercial space or a residential space, you would surely want your air-conditioners to work properly for long and last for a number of years. Therefore, in order to increase its durability, you have to get your ac serviced on a regular basis.
Without proper servicing, there can be several issues which might disrupt the smooth functioning of the air-conditioners and affect your comfort. So, it is better that you take the ac for servicing so that the minor concerns are taken care of right from the beginning.
So, without any further delay, quickly get in touch with us today for quality AC services.