When you are out there looking to buy an air conditioner for your home or office, you should know whether you want the ones that have heat pumps or the ones with gas furnaces. At Air Current Inc., you will even get the latest version of these systems that come in ductless mini-splits. With us, not only will you get high industry standard meeting products but also any kind of AC service the customers of Sanford, Lake Mary, Deland, Debary, Lake Helen, and Heathrow need regardless of the type of system they might have. We take great pride in our vast network of manufacturers because of whom our customers get top-notch AC parts, and tools whenever required by them. It is through our technician's dedication and commitment to their job that we have a lot of repeat clients.
Below we have mentioned a few common AC parts that need regular servicing. Take a look.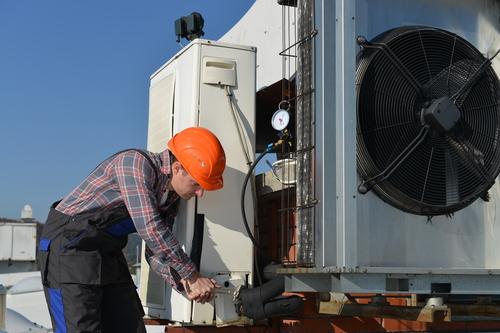 Thermostat
As we all know this part regulates the temperature in your home. It is also a significant part that gives us a sign that your AC might not be functioning properly. If the thermostat malfunctions your system will not be cooling your room properly.
Evaporator Coil
This coil helps in absorbing the heat from your indoor air. Then it is cooled and let out again into your rooms. The liquid refrigerant that helps in doing this needs to be checked, whether it has dried up or not. If this liquid gets frozen, your unit will fail to operate properly.
Blower motor
The hot air coming inside of your system and cool air getting out of it is controlled by this blowing motor. This electric motor needs to be regularly checked upon to ensure the smooth running of your AC unit.
So, if you have any other query regarding the various part of an AC unit that needs to be checked, you can get in touch with us.