Air Current is a registered and licensed air conditioning contractor serving the areas of Debary, Deland, Lake Mary, Orange City, Osteen and Sanford. They are a full-service ac specialist and provide residential as well as commercial air conditioning installations, repairs and maintenance. When you have air condition problems you want to call a contractor who will respond quickly and effectively.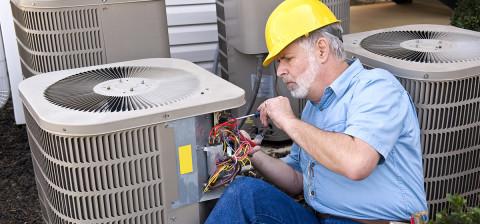 Your commercial air conditioning is important to productivity and work performance. If your commercial air conditioning breaks down I will disrupt your business and negatively impact on productivity. At home you rely on your air conditioning for comfort and harmony in your home.
Air Current will respond promptly when you have air conditioning problems. They have the expertise and equipment to diagnose problems and carry out effective repairs. They also offer maintenance plans and cost-effective solutions that will keep your HVAC systems in prime condition. When your air conditioning system operated at maximum efficiency you enjoy comfort and you save money on energy bills. You are also less likely to face expensive repair costs.
There are many different types and makes of air conditioning systems. These include HVAC systems, heat pumps and gas furnaces. You get different brands such as Carrier, Trane, York, Amana, Rheem and Lennox. You also get different configurations such central systems, split systems, mini ductless systems, packages units and more. Fortunately the NATE qualified technicians at Air Current can install and work on all types of systems and configurations.
If your air conditioning system is dated and repairs are no longer viable, Air Current can help you with modern energy efficient systems and solutions. Whatever your air conditioning needs are, Air Current can help you in Debary, Deland, Lake Mary, Orange City, Osteen and Sanford with affordable and effective solutions.