Air Current is a recommended contractor for air conditioning services in Debary, Deland, Heathrow, Lake Mary, Osteen and Sanford. They provide sales, installation and maintenance for all major brands of heating and cooling systems. They also remain current with advances is air conditioning technology and can help you with modern systems that are smart and use a lot less energy.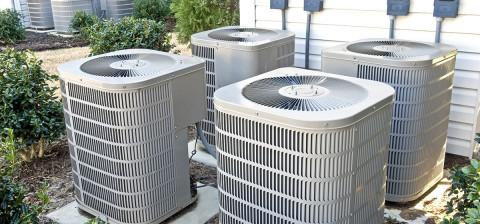 There have also been many advances in air conditioning technology over recent years. It is good to deal with a company that remains current with latest technologies.  One of these advances related to efficiency. If your air conditioner is more than 5 years old, it won't have nearly the same energy efficiency as current models. Air Current can help you with Energy-Star certified models that will save you money on energy bills. You need to look for models with seasonal energy efficiency ratio (SEER) ratings of at least 15 or higher.
Two stage cooling is another smart innovation in the AC world. That means your system will operate in low gear most the time and only kick into high gear when needed. This way your systems does not consume unnecessary electricity, while keeping you cool and comfortable. Corrosion protection is another important feature of modern HVAC systems, especially if live in coastal regions or close to the coast. Quiet operation is another important feature of older generation HVAC systems.  New HVAC are almost whisper quiet. Indoor air quality is also important. New air conditioning systems have enhanced dehumidification capabilities. Smart thermostat is another useful innovation that provides automation and gives you more control over your cooling system.
Air Current can supply you with a new star rated energy efficient air conditioning system that will keep you cool and save you money.