Air Current can help you with air conditioning in Debary, Deland, Heathrow, Lake Mary, Orange City or Sanford. They are a licensed and registered air conditioning company and provide both commercial and residential HVAC services.
Air Current supplies and installs high-efficiency rooftop units, split systems, package systems, furnaces as well as indoor air quality products for commercial use. They are certified to install and maintain HVAC system form leading manufacturers such as such as Trane, Ruud, Lennox, Carrier, Goodman.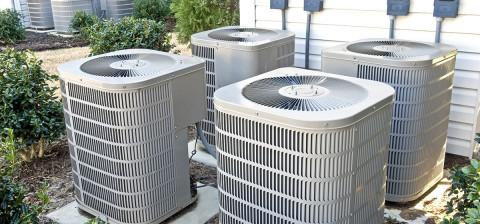 Air conditioning is about being comfortable in your indoor environment. When it comes to your business air conditioning is important for productivity. If your air conditioning fails it will affect your business and bottom line. At home your air conditioning is important for peace and harmony. When your air conditioning fails, you want to call a contractor who fix your problem as quickly as possible. Air Current's NATE certified technicians can diagnose and repair air conditioning systems quickly and effectively.
It is important that air conditioning system operates at peak performance. That way you have a comfortable indoor environment and your energy bills are kept in check. One way to keep you air conditioning operating properly is with regular maintenance.
If you need air conditioning replacement, then Air Current can help you with latest in high-efficiency systems. They deal with major brands such as Trane, Ruud, Lennox, Carrier and Goodman. They can also help you with rebates and financing when you replace your dated system with a new energy efficient system.
Air conditioning plays an important role in your daily life and comfort. It makes sense to deal with a recommended and accredited contractor who can help you quickly when you have HVAC or heat pump problems.