Are you exhausted with the heat outside? You should make sure that the atmosphere at home is comfortable and cool. Or else, working and relaxing both can be quite difficult. What you need to do is install an air conditioner at home. You should always choose your air conditioning systems from a place where you can get AC maintenance and installations too. We, at Air Current, Inc., can be the right solution for you. We bring you highly advanced and modern air conditioning systems that will keep your home cool and comfortable. We cater to both residential as well as commercial clients. We have qualified and well-trained technicians who can help you with all kinds of needs which you may have with your air conditioner too. With our high-quality products and low prices, we have become a reliable choice for air-conditioners. So, if you belong to areas like Debary, Deland, Heathrow, Lake Helen, Lake Mary, or Sanford, then you must reach out to us.
Here, we have put together a few essential things to check about the air conditioning systems. Take a look.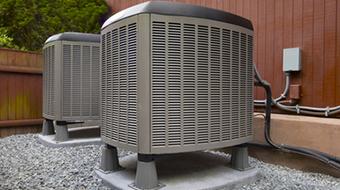 You should check an advanced cooling system to ensure that the air conditioner functions the way it is supposed to, providing you with the service you need. You should always check the functionality of the air conditioner before making a choice. If you choose the ones which are the latest in the market, you will be able to get the right AC for your house.
Every air conditioner brand offers a different price rate. You should take quotes in advance from different companies and then compare them to choose the one that suits your budget. You should not exceed the set budget even if it is something as urgent as an air-conditioner.
And if you think we can provide you with the air-conditioners you need, then contact us today.