With the rising levels of global warming, air conditioners have become an indispensable part of all our lives. Whether it is your residential space or commercial venture, air conditioning units are a must. However, with the progress and advancement in technology, air conditioners have come a long way too. They are much more energy-efficient and cost-effective. So, if you are a conscious consumer, then you should opt for an AC that has all these added benefits. If you are looking for a range of variety in models along with some expert guidance, then you can rely on us at Air Current Inc. We provide professional AC installation, repair and replacement services in and around areas like Debary, Deland, Lake Helen, Lake Mary, Osteen, Sanford and much more! Since we are the authorized dealers of leading HAVC systems in the country, you can always find something at our store that fits all your requirements and budget at the same time!
Here are two things you can look for in your new air conditioning units. Take a look.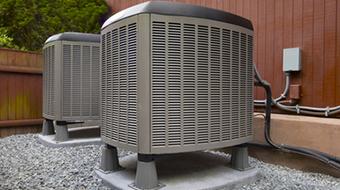 Energy Efficiency
When shopping around for an air conditioner, make sure that it is energy efficient. What this means is that it should be able to give you the same level of comfort while using lesser energy. In the long run, you will also end up with much lighter electricity bills. When you buy an AC, remember to ask the dealer about its EER or Energy Efficiency Rating rating. The higher the EER, the better is your system.
Airflow Control
If you want more control of your system, then you may look for a unit that can provide you with the option of fresh as well as recirculated air. As a first-time buyer, you may not be aware of this, but many air conditioning units nowadays also have an adjustable louver so that the airflow direction can be managed according to the area.
Once you hire us at Air Current Inc. we can guide you in making a better decision. Contact us today if you wish to know more.