Are you sick and tired of the hot and sultry weather outside? It gets extremely uncomfortable during summers because of the scorching heat outside. You cannot survive without an external cooling system and that is why there is increasing popularity of air-conditioners among homeowners or commercial business owners. Whether you are trying to work or relax, you will require an air conditioning system at home or in your office. We, at air current, Inc., can be the right choice for you. We are an established and reliable company which has been on the screen for a long time. We can provide you with all kinds of HVAC services, right from installation, sales, to even repair and replacement services. We are known for our fast and friendly service for your HVAC systems along with our customer-oriented approach. So, if you belong to areas such as Lake Mary, Heathrow, Lake Helen, Sanford, Orange City, or Debary, then you can rely on us.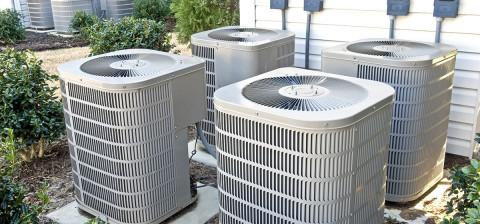 Here, we have put together a few things to look out for while purchasing a new air conditioning system for your home or office. Take a look.
Features
Technology is evolving every day. That is why your normal air-conditioners are also undergoing a change for the better. You should be updated with the technology whenever you're buying any kind of electronic system. That is why you must check the new features of your AC and see if it is equipped with the latest technology or not. This will ensure you get maximum comfort and convenience with your AC.
Price
Budget is also important when it comes to such purchases. You should ensure that the price of the air conditioner is suitable for your budget. That is why you must check the price in advance and see if it is affordable for you or not. And if you need a cheaper product, you can always compare it with others and then make a decision.
So, if you are thinking of choosing us, contact us now.