Are you tired of the scorching heat that is bestowed upon us due to global warming? Are you afraid that you will fall sick if you have to bear this hot and humid condition for long? Or are you irritated of not being able to work or sleep in peace because of the heat outside? Well, the easiest solution before you would be to get an air-conditioning system. We, at Air Current Inc., can help. We are your one-stop shop for all kinds of air-conditioners. Our products are highly advanced and showcase all the latest features which make sure you are comfortable and relaxed. We offer both commercial as well as residential services in installing and repairing the ACs. We are known for being a fast, friendly, and reliable choice. With our experience and reputation, we have created a solid customer base in areas such as Debary, Heathrow, Lake Helen, Lake Mary, Orange City, and Sanford. 
Air Conditioning in Orange City, Sanford, Debary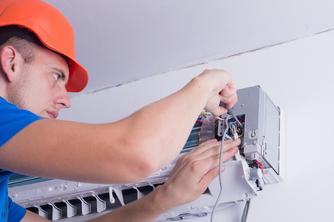 Are you thinking of buying an air-conditioner? Then, here are the three most important services you are likely to need from your AC company. Take a look. 
Sales

 
Needless to say, you want to purchase an air-conditioning system so you would definitely want to look for a company which offers high-quality air-conditioning systems. So, you must look for the right place where you can get smooth running and affordable air-conditioners. 
Installation

 
Now you have purchased the AC but it will not sit idle at home. If you have to enjoy the latest features and relax in the cool and comfy atmosphere, you need to install it. That is why look for a company which offers AC installations too. 
Repair & Maintenance

 
An AC, is after all, a machine and will give away due to regular wear and tear after a considerable period of time. You will need to repair the AC if it showcases problems or you might want to keep it well serviced so that it remains in a working condition. For this, you need to opt for a company which also allows AC maintenance services. 
If you are interested in one or all of these services, quickly call us at 386-532-8885 or 866-730-7418 now.