Do you have an air-conditioner at home? Everyone has an AC at home nowadays because of the unbearable heat outside. It is almost impossible to sit and enjoy five minutes of peace at home because of the rising temperatures and the disgusting humidity. An AC is surely capable of providing the much-needed respite but only if it is working properly. You have to admit that an AC is also a machine and can break down suddenly. If your AC is suffering from this kind of a problem, then you have to get it fixed immediately from a technician. We, at Air Current, can help. We have highly efficient, knowledgeable, and smart professionals who can provide all kinds of AC solutions. Right from installations to air conditioning repair and maintenance, we take care of everything at quite reasonable rates. So, if you are from areas such as Deland, Lake Helen, Lake Mary, Orange City, Osteen, or Sanford, then you can rely on us.
Here, we have put together a few reasons why you might need to repair your air-conditioner. Take a look.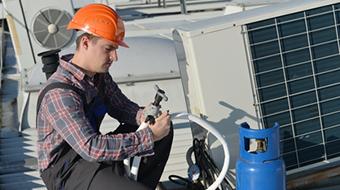 Accumulation of Moisture
If you are noticing a building up of moisture just outside your air-conditioning system, it might mean trouble. There could be something wrong with your air-conditioning unit. It is always safer if you get it checked when you notice this kind of an instance.
No Cooling Effect
The most common sign that you need to fix your air-conditioner is when it stops cooling your home. If you don't get as much as cooling from your air-conditioner, it means that you need to repair your AC's compressor or change something else which only a professional will be able to guide you with.
So, if you are experiencing such things with your air-conditioner, then you can contact us immediately to fix the problem.