Is your air conditioner not cooling your room despite turning it on for a long time? Do you notice water accumulation near your machine? Or do you get strange noises when you switch the AC on? Well, all these could be signs that your air-conditioner is not working properly. You must get it checked as soon as possible and then repair it immediately. Without an air-conditioning system, life has become very uncomfortable these days, especially with the scorching heat during summers. We, at Air Current, Inc., can be the right choice for you. We are an experienced and reputable company that can provide high-quality air-conditioning repair and installation services for both commercial and residential clients. We have qualified and well-trained staff to fix any issues that you could be facing with your AC. So, if you are located in areas like Deland, Lake Mary, Sanford, Lake Helen, Heathrow, or Debary, then you can choose us to get good repairing services for your air-conditioner.
Here, we have put together a few crucial things to check about your air conditioning repair service. Take a look.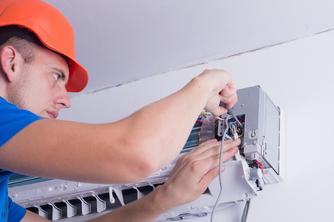 Quality Service
You should always ensure quality services for your air-conditioner repairing. Check the sort of staff and their knowledge in this regard to make a well-informed choice. So, you should focus on the quality of service you are getting before making the decision.
Charges
Next, you should keep an eye on the amount charged by a company for conducting the AC repairs. Everyone has a budget for AC repairs. You have to ensure that you do not exceed it. That is why it is essential to take quotes in advance and compare these with the others so that you make the right choice.
And if you feel we can be of help to you, then get in touch with us today.