If you are aware of the temperature outside, you will definitely understand the importance of air-conditioning systems. Therefore, it is natural that every office or house now has an air-conditioner. But the issue is it is certainly not enough to have an air-conditioner but you also need to make sure it functions properly. You need to make sure that you have an air conditioning service at hand. If you have an air conditioning system repair service, you can ensure better longevity of the system and enjoy an uninterrupted service from it. We, at Air Current Inc., can be the right choice for you. We are an experienced and reputed company which can help you with the sales, installation, and repair of the air conditioning units. We are known for a fast, reliable, and high-quality service. So, if you belong to areas like Deland, Heathrow, Lake Mary, Orange City, Osteen, or Sanford, you can resort to us without any hesitation.
Here are a few major things to check if you are choosing your air conditioner service. Take a look.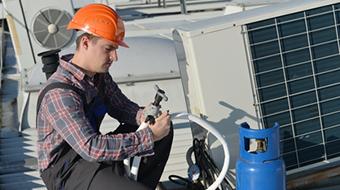 Type of Service
It is always wise to choose a company which offers you an air conditioning service which can handle both residential as well as commercial services. Then, regardless of your needs, you know there will be the right kind of experts to help you out.
Installation Service
Sometimes you might buy from a place and then you realize they don't offer you installation services. So, check if you air-conditioner service can install the machine even if you didn't buy from this company. This is a great advantage for all consumers.
Pricing
Lastly, you must check the rate at which the air conditioning services are provided. Check the rates from different companies and compare them to see if you are getting a low rate or not.
After checking these issues, if you are interested in hiring us, contact us today.