Are you a residential owner or do you have a commercial business? If you own large commercial space, you need to also keep certain facilities ready for your as well as your employees' comfort. That is why you need to also have a heat pump at your disposal. But at the same time, you must understand that these are all machines and might give away with time. You should also hire heat pump services for its installation and repair and maintenance needs. We, at Air Current, Inc., can be the right choice for you. We are an established and reliable company which has been in this business for a long time now. We can offer you all kinds of HVAC services along with heat pump services. Right from installation to repair and maintenance, we can help you with everything. We are known for our wide range of services under the same roof along with our highly efficient and reliable professionals. So, if you belong to areas such as Lake Helen, Debary, Sanford, Heathrow, Deland, or Osteen, then you can opt for us.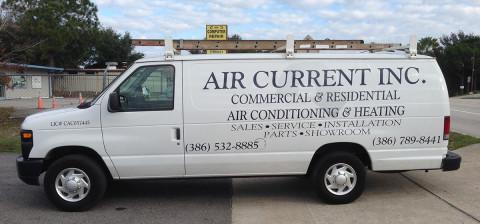 Here, we have put together a few crucial things to check about your heat pump services before making a choice. Take a look.
Quality
You must choose a company which can provide you with good quality heat pump services. You need to make sure that the installation or repair work for which you have hired the company, is top-notch. Otherwise, you will have to again look for another company to carry out such services for you.
Charges
Another thing that you should check is the rates offered by the company. You must take quotes in advance from different companies and then compare these with each other to make a wise choice. Knowing about the rates in advance can help you find a cheaper service in time.
So, if you are thinking of choosing us, then contact us today.