Do you own a commercial facility which requires external cooling systems? Or are you a residential owner who requires external cooling at home? In order for your air conditioner to work efficiently, you also need a few other parts like air ducts or heat pumps. Heat pumps are quite popular these days and are used by various commercial and residential owners. But you must first choose a reliable company to get it installed in your home or office. A heat pump is a device which is used to transfer heat through circulating a structure of a liquid or gas refrigerant by a process of evaporation or condensation. It moves thermal energy into another direction of the heat transfer, after absorbing heat from a cold space and releasing it into a warmer area. We, at Air Current, Inc., can be the right choice for you. We are an established and reliable company which can provide you with a wide range of commercial and residential air conditioning and heating services. Right from installation to sales and repairing, we can help with everything. So, if you belong to areas such as, Deland, Sanford, Orange City, Lake Helen, Lake Mary, or Debary, then you can opt for us.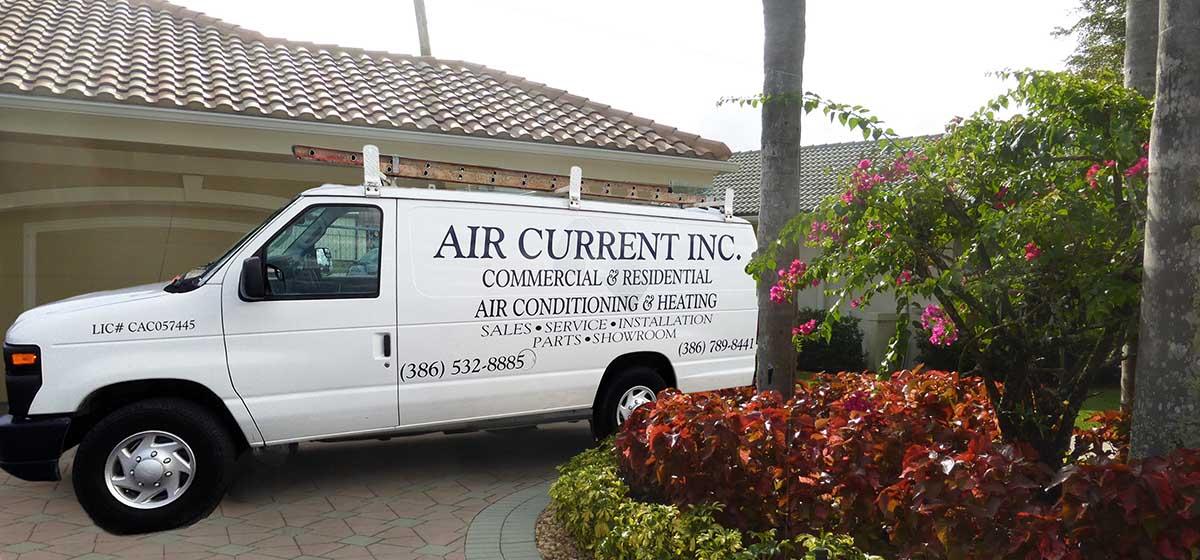 Here, we have put together a few major benefits you can enjoy if you install a heat pump at home or in your commercial facility. Take a look. 
One of the greatest advantages of using a heat pump is that it is quite ecological. These are extremely energy efficient which means these require less energy sources and that is why these are more conducive for the environment. This also means that you will be able to cut down on your energy bills. 
Usually whenever we buy or invest in a cooling or heating equipment, we have to focus on its servicing and maintenance in order to make it last longer. You should understand that this becomes an additional responsibility of the owner and that is why often turns into a hassle. But with heat pumps, it is quite easy because these are easily maintained and highly durable.  
So, if you plan to invest in our heat pumps, contact us to take.