Contemporary homes are all about smart efficiency, convenience, and the utmost comfort. Therefore, it is crucial that you also install all the right elements in your house which will make this possible. One of the major challenges that we face as homeowners are the scorching heat and the biting cold. In order to protect ourselves from this, we seek shelter in our house. But what if that is not enough? That is when you will need the HVAC systems. The air-conditioning and heating systems can make lives much easier. But since these are machines, these can also break down without a warning. If you find yourself in such a situation, you must look for a company which offers such air-conditioning and heating repair services. We, at Air Current Inc., can be the right choice for you. We have an expert team of experienced and knowledgeable professionals who can fix all kinds of issues that your cooling or heating systems might be facing. So, if you belong to areas such as Deland, Lake Helen, Lake Mary, Orange City, or Osteen, Sanford, you can rely on us.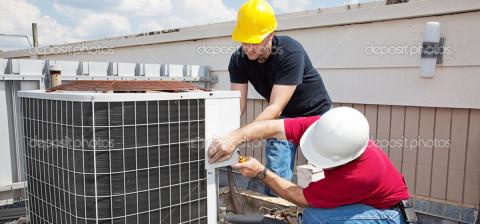 Here, we have put together a few of the most essential things to know while you are hiring such a repair service. Take a look.
First of all, you should know whether a particular repair service is at all capable of diagnosing the issue so as to be able to repair the system. You should know if they have hired certified and well-trained individuals to help you.
The next thing you know is if the company is brand conscious and only repairs a few brands or not. Ideally, you should look for a company which extends its repair services to all brands.
So, if you want to choose us after knowing such details, you can call us at 386-532-8885 or 866-730-7418 today.