Air conditioning and heating devices have become a must in our lives. With the constant fluctuations in climate and global warming, it is imperative that we prepare ourselves for the summer and winter months alike. As with the Air Conditioner in the summer months, during the harsh chilly winters, it is the heating devices that are utilized to their fullest. Due to this, the systems suffer deterioration that might need to be looked into. Be it periodic repairs or emergency repairs, we at Air Current Inc. are always ready to provide you with the best services including heating repair. We offer services in and around Debary, Deland, Lake Helen, Lake Mary, Orange City and Sanford to fix your machines quickly and get them ready for smooth functioning in the necessary seasons as required.
Here are few reasons why you should undertake a repair at the soonest: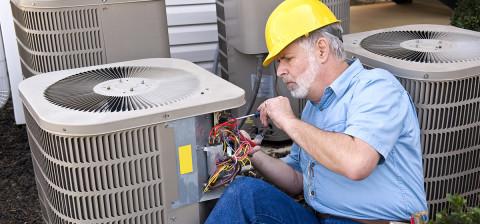 Increased lifespan and savings:
Even if you think that your air heating device or furnace is running properly on a wide stretch, chances are that it has some amount of internal damage. The system might also be clogged due to collection of dirt and grime which makes it work much harder than usual in order to produce equal amount of heating. This results in the early system failure and huge replacement costs. Instead, go for a regular servicing and minor air heating repairs that will also increase the longevity of the appliance. This also means considerable savings in energy, cost and emissions, often as high as 40%.
Prevent health issues:
A faulty heating device can also result in health concerns related to bacteria, fungi, etc. that result in respiratory problems, eye and nose allergies, neck irritation and more. A repair on time can reduce these chances of contamination, improve air quality and create a cleaner and healthier environment.
So, do not delay such repairs anymore and contact us now!