Do you have a heating device at home? Given the kind of unpredictable weather that we have to experience these days, you will require a heater to prepare yourself for the biting cold during winters. But if he didn't device stops functioning after a few years of volunteering, you will also have to get it repaired. For this, you will require a heating repair service. We, at Air Current, Inc., can be the right solution for you. We are one of the most experienced and reliable companies which have been in this field for a long time now. We can provide you with a wide range of HVAC services, starting with sales to even repair and maintenance services. We are known for our high-quality products with great features along with our highly dedicated and committed services for all our clients. So, if you belong to areas such as Sanford, Lake Mary, Orange City, Deland, or Lake Helen, Osteen, then you can opt for us.
Here, we have put together a few questions to ask a company offering new heating repair services. Take a look.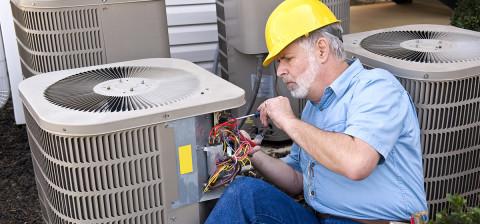 Will you repair the heating devices which are not purchased from you?
If a company offers both sales as well as repair and maintenance services for heaters, they might only provide repair services for their products. If your heater is purchased from elsewhere, it is better to ask them if they also repair heating devices purchased from outside.
How much will you charge for the heating repair services?
Next, you should inquire about the charges of the company for repairing the heating devices. This will help you understand if the company is suitable for your budget or not. If needed, you can also compare these quotes with others and then choose the one that seems most reasonable for you.
So, if you are thinking of choosing us, contact us today.