This is the place to be if you are trying to identify a trustworthy Orange City, Florida air conditioning repair and air conditioning installation resource. Our company, Air Current, sets the standard for quality AC repairs and AC installations at affordable prices. We take a great deal of pride in the work that we do, and we set high standards for ourselves. At the end of the day, we consistently exceed the expectations of our customers, and this is very gratifying.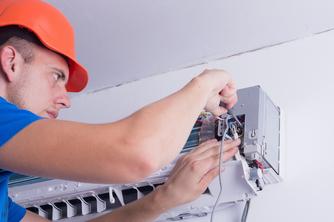 Orange City is one of the true jewels of Volusia County, and it is a veritable treasure trove of Florida history. Important local sites include the Seth French House, the Dickinson Memorial Library and Park, and the Louis P. Thursby House must to name a few.
We are proud to be able to serve members of this fine community, and we will always be standing by to help. From Orange City Hills to City Center to the North Volusia Avenue/West French Avenue area, for air conditioning repair work and AC installations in Orange City, FL Air Current is the only name you need to remember.
Residential and Commercial AC Service
Summertime in this part of Florida is certainly a beautiful thing, but as we all know, it can get quite hot and humid. If your air conditioner is on the blink, you need an AC repair resource that will get to you in a hurry. This is exactly what you will receive when you work with our company. We provide prompt Orange City, Florida air conditioning repair responses, and our trucks are fully equipped with AC parts, so our technicians typically get the job done on just one trip.
This is assuming that the air conditioner in question can actually be fixed. Sometimes, a brand-new air conditioning system is the only option, and this is another area of expertise for our certified technicians in the field. When you engage us to complete an AC installation project, the placement will be impeccable, and our top-quality systems are guaranteed by industry leaders.
In addition to the work that we do for local homeowners, we are also a commercial air conditioning service, and we provide heating repairs as well. If you have a heat pump, we have you covered, and we also work on gas furnaces.
Contact Air Current!
At any time you need us, you can reach one of our Orange City, FL air conditioning and heating repair consultants at 386-532-8885 or 866-730-7418.