In the age of tutorial videos and online assistance, nothing seems to be impossible. Many homeowners have in fact turned to do-it-yourself tactics in order to reduce their annual expenditures. While this may be true, some projects are just not manageable on a DIY scale. In this context, if you are thinking of installing your brand new air conditioning unit yourself, think again as it might be a huge mistake! Instead of saving money, you may actually end up spending more due to improper placement of the machine. AC installation requires licensed professionals with experience and training to carry out the job well. This is exactly what we strive to do Air Current Inc. We have expert solutions for all your air conditioning needs. We pride ourselves in providing our customers with the latest equipment and technology so as to maintain a certain level of energy efficiency. So, if you reside in areas like Debary, Deland, Lake Helen, Lake Mary, Orange City, Sanford, etc. then you can depend on our services!
Here are two reasons why you should opt for a professional AC installation. Take a look.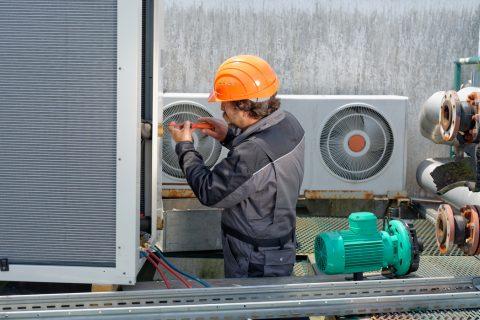 Increased Efficiency
An AC installation involves a million of tiny intricate details including seals, bolts, proper wiring, and placement. If all this is not handled properly, it may decrease the longevity of the system and hamper its efficiency. This will not only reduce the lifetime of the unit overall but also increase your monthly repairing bills. So, it is better to opt for a professional installation instead.
Warranty protection
While being self-sufficient is praiseworthy, you must not forget the complications it brings with it. For instance, if any step goes wrong in the installation process, you will have to pay for the damages yourself. On the other hand, as professionals are bonded as well as insured, they can perform the same activity without a hitch. Even if anything goes wrong, you will be protected by the warranty.
Hence, now that you know about the advantages of professional assistance, call us at 386-532-8885 now for more details!