Do you have an air-conditioner at home? How do you plan to maintain your AC for long? Well, without the right maintenance, your machine is not going to survive the daily wear and tear and eventually might break down. You must take your AC for servicing from time to time. Hire professionals who are aware of how to maintain the AC and keep it running for long. We, at Air Current, Inc., can be the right solution for you. We offer you every kind of AC service that you need. We have catered to several kinds of customer before, both commercial as well as residential. We have expert staff who have the knowledge and training regarding how to repair and maintain an air-conditioner for the better. We are known for being an efficient, fast, and reliable service. Apart from repair and maintenance, we also offer sales and installation of air-conditioners. So, if you are from areas such as Debary, Deland, Heathrow, Lake Mary, Orange City, or Sanford, and require AC servicing, you can resort to us.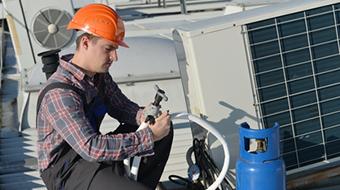 Here, we have enlisted a few important reasons why AC servicing is necessary. Take a look. 
Your AC could become more efficient and run better if you repair and maintain it regularly. Little minor problems can be detected faster and solved before taking the shape of greater damage. So, if you want to improve the functionality of your air-conditioning system, you should opt for AC servicing. 
Once the functionality of your machine improves, you will realize that you don't have to run your machine for long, which saves energy. And if the energy spent is less, automatically your energy bills will be cut down. So, you will be able to save more with AC servicing. 
So, what are you waiting for? Quickly contact us today and get your air-conditioning system serviced at regular intervals.