We all know that an air conditioner is a complex machine. If anything goes wrong with your system, it needs to be fixed as soon as possible. This is the time you should call Air Current Inc. We are a qualified and authorized dealers of air conditioner who specializes in professional sales, installations, and air conditioning repairs in all major brands. Our highly-efficient contractors have the knowledge and the expertise to diagnose the problem in your system and customize a solution according to your needs and budget. They are adept at repairing HVAC system of all makes and models, be it split system, packaged units, or others. We understand the struggles of a broken down AC, hence, our team responds quickly to meet your needs. With Air Current Inc. you can prevent any future repair or replacement costs as we provide long-lasting repair services. We even offer you affordable and comprehensive plans that will help you save money on your energy bills. Whenever the people of Debary, Deland, Heathrow, Lake Mary, Osteen, and Sanford need a servicing, a repair, or even a total replacement of your current HVAC system they trust our commitment towards our work.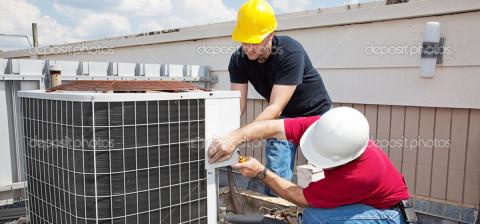 Here we have mentioned 2 crucial times when you must call for an AC repair. Take a look. 
You should always keep a check on your air filter and replace it on a timely basis. With time the filters get clogged with dust which can eventually obstruct the airflow. These clogged filters put excessive pressure on the motor thus resulting in a break-down. 
Improper Functioning of 

Thermostat

 
Many people neglect the thermostat. If the settings are wrong your system will utilize more energy. And if the settings are right there could be some internal problems for which the thermostat is not working properly. You should call for your repair guy before matters get worse. 
So, if you want to schedule a repair of your commercial or residential air conditioning system, you can call us at 386-532-8885.